It's Sunday, and this time I remembered!

Today's featured crafter is Donna from cutedesigns, she is actually remarkably close to me, geographically speaking, as she lives in England, just a few miles down the road from me (not something I was expecting when I joined Etsy I must admit, I started singing "It's a small world after all" when we realised XD).

Donna has been crafting since she was very little, although she confesses that she fell out of the crafting habit for a few years before returning to it properly 3 years ago. And as her shop name shows, Donna sells cute items.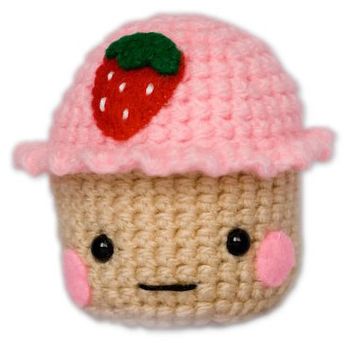 And this shows just how cute! I swear I went "awww!" the moment I saw this gorgeous amigurumi cupcake in her shop. From the strawberry on his head to the little felt blushes on his cheeks, this little guy is the epitome of cute. Apparantly it can take several hours to make each crocheted item, longer if they have limbs, but I think a labour of love is always worth it. Especially when the result is an adorable cupcake.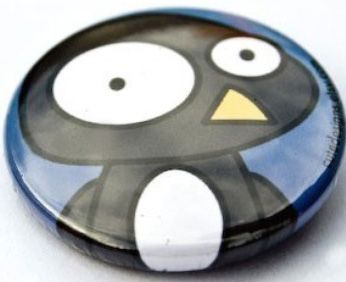 And here we have Felix Scout McFrosty, a penguin in a badge! My boyfriend loves penguins (possibly because people used to call him "Wingy" at school) so I always keep my eye open for things with those flight-less birds on, and then I spotted this badge! Unfortunately it's the only badge available at the moment, and there won't be for a while, Donna says that she has got so many cute animals in her head waiting to come out in crochet that badges are on hold for the time being. But I'm sure that once she has got enough of them out of her head and in to reality, then we'll see more of Felix Scout McFrosty and his penguin clan!

All of Donna's cute items are inspired by animals (apart from cupcakes), which would explain why she has crocheted bunnies, a hand-sewn cow, and a felt chick pin badge, along with The Blobs (both crocheted and hand-sewn), all scattered amoung adorable cherry polymer clay charms and kawaii cup of tea clay charms.

So go and check out cutedesigns and add a bit of adorable to your life!