Yes! It's Sunday and that means it is time for my new spot! Featured items!

Because I see so many lovely items on Etsy and it's very difficult to get a Treasury spot, I felt I may as well use some of this blog space to highlight some of the lovely things I see as I browse!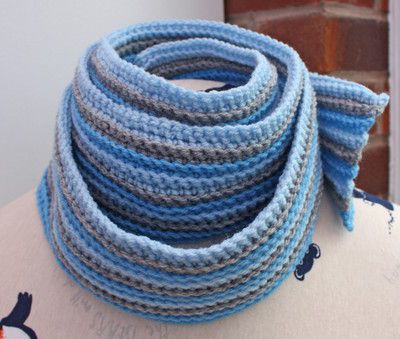 This gorgeous scarf has been knitted by tallib, who specialises in knitted items. Her shop is full of hats, scarves and gloves and the occasional doll, all knitted by her. And she's currently having a Spring Sale!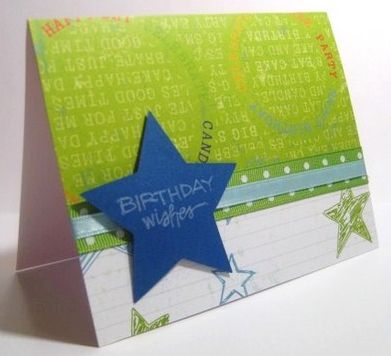 I make cards as welll (obviously from my last post) but I can't make them nearly as lovely as this one, created by mrsdstahl, who doesn't just do cards but also has wedding invitations and stationary sets! Currently 10% of her profits are going towards the Fisher House charity which helps the families of injured military personel (the English equivalent would be Headley Court in Surrey). So not only do you get some lovely things to give people, but you're also helping a charity!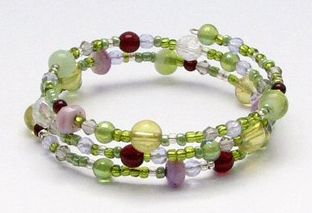 Being a jewellery maker myself I can appreciate pretty pieces, especially when they're made of memory wire!!! (I love memory wire). This green bracelet was made by greenstar9, a relative newcomer who Etsy as she has only been there since January this year, but she already has two sales (including this bracelet) so I think we'll be seeing more of her in the future!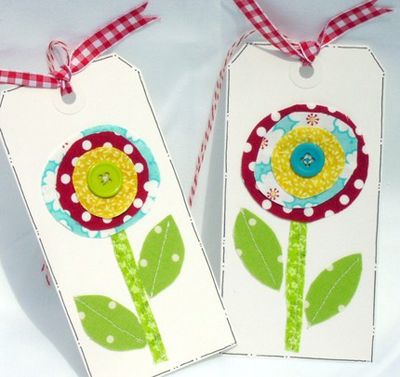 These adorable tags were found in the shop of detailshomegoods. This shop is a veritable treasure trove of items, from greetings cards to napkin rings, all involving some kind of sewing! Plus they ship internationally! Always good to know when you're browsing.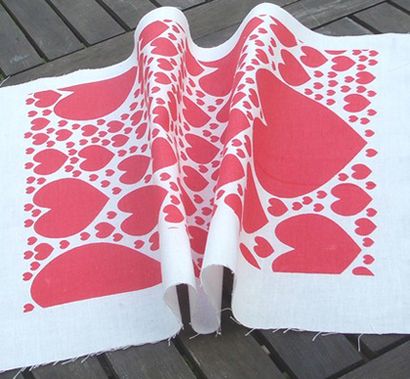 Raise your hand if you want a cushion made with that fabric! Yes, I've raised my hand too. I love the pattern and I love the shade of pink used. LittleMissQuarter printed this by hand, and has got lots of other lovely printed materials in her shop! She is VERY new to Etsy, she only joined at the end of April, but she has 2 sales and is currently offering a "Three For Two" offer to celebrate her shop opening. If you're better at sewing than I am and would like a funky or cute cushion cover for your home, this is the place to check out!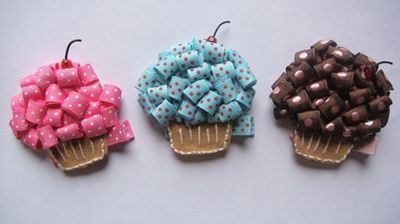 And last but not least, cupcakes! Not for eating though, purely for your hair. Charity5 is currently taking a mini hiatus to catch up on her orders because she is incredibly popular, and I can see why! Her shop is full of items for you to dress your children in, including some GORGEOUS costume pieces that make me wish my sisters were 5 again. Her shop is still open but with a reduced line from the look of things, so I would recommend this place as the place to go when you need to buy Christmas presents for little people.

And now go check out the shops themselves!

Featured Crafter will return next Sunday!