Hello everyone! Welcome to my Wednesday blog post!

So, returning to the kitchen. We've got all the basics out of the way with our teatowels, pottery and pretty aprons to wear when cooking. So now we need a little something to decorate it, something that cheers the place up and makes you smile when you see it.




I love this sign! I'm sure there are a whole load of stressful women out there that wish they could smack their partners over the head with this sign XD This was made by JessyKayne, who has a ton of these lovely signs in her shop, from small elegant ones that say "His" and "Hers" to larger ones that include motifs such as "I found my Prince, I call him Daddy", covering Grandparents, Mums and Dads, boys and girls, this shop covers the whole range of family members that you will, at some point, need to buy a gift for.

Right, moving on, if you ever step in to my mothers kitchen one of the first things that will draw your eye is the number of cookery books she has, and all the folders that have recipes cut out from magazines. I'm not even sure if she uses all of them. What she needs is to condense them down in to a recipe box...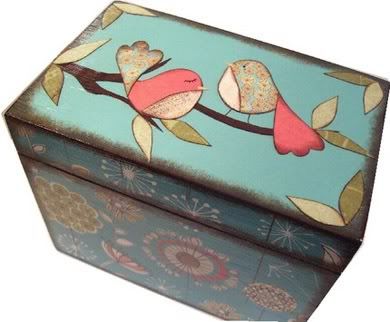 I have had my eye on GiftsandTalents for a while now because I think her shop is lovely! Her shop has recipe card boxes, trinket boxes and gift vouchers, all decoupaged and made to your specific order. The ones she lists are just examples, if you buy from her you can choose your own colours and image choices, which is why the gift vouchers are so handy! You can buy a voucher for a friend or family member and then they get to choose how they want it to look, so you both know they will receive something they actually like the look of (always my main worry when I buy a gift for someone).

And then finally your kitchen needs its cupboard stocked with lots of tasty things!




Those of you who spend any amount of time in the Etsy Promotions forum will no doubt have come across the wonderful Teaman. He sounds like an overly British superhero, flying through the air making sure everyone has their morning cuppa. And the name doesn't lie, his shop is completely dedicated to the delicious drink that is tea. From teabag samplers in a lovely tin, to bulk buys, loose leaf selections and variety samplers, this shop really does give you a great variety to choose from.




It is impossible to be a UK blogger talking about food, without mentioning the wonderful Marmalady. She can only send food within the UK, so sorry Americans, but you can at least indulge in the photos of her lovely things! She has fudge (fuuuudge!), cakes, flapjacks, biscuits, jam and of course her namesake, marmalade, and not just plain old orange stuff as well! If you're a bit bored with Seville oranges then try out her lemon and lime marmalade, or the pink grapefruit!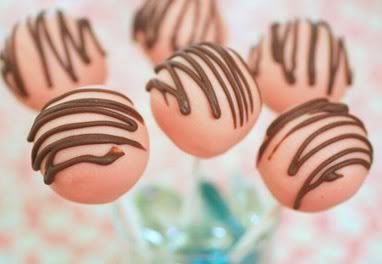 Right, to make up for the fact that I have just taunted a lot of you with British delights that you can't have, I shall end with an American food seller. SkippingSkones is an American baker whose shop also has a range of cakes and biscuits, including these incredible "cake lollies". These are baked fresh and you can specify your flavour from a list of twenty, including strawberry, peanut butter and plain old chocolate. She also has toffee apples, pretzel sticks and "soup mix in a jar".

.....Is anyone else hungry now?