Welcome to Wednesday! I hope everyone is having a good week :D I'm currently catching up on CSI episodes.

So on to Bedroom part 2 of the "I Want That In My Home" series. We managed to get the usual things, bed, bedsheets and cushions out the way, now we need the little details to really make it cosy.

And the first thing every girl needs in her bedroom is something soft to cuddle.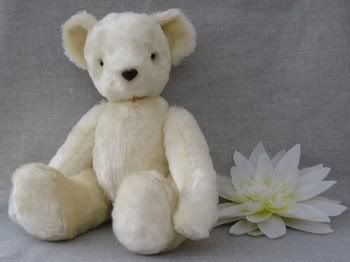 This gorgeously soft-looking bear is a from the home of ClareBear. Her shop is all about handmade cuddlies, along with other soft furry bears in various fur colours from chocolate, to grey, and biscuit, she also makes sock bears. Sock bears are a little less fuzzy but three times more colourful, especially the dotty sock one! And if you can't quite justify buying a whole bear, she also sells little felt bear keyrings!

If you're anything like me then you like having photos of family and friends around the place, and you need nice frames to put your photos in.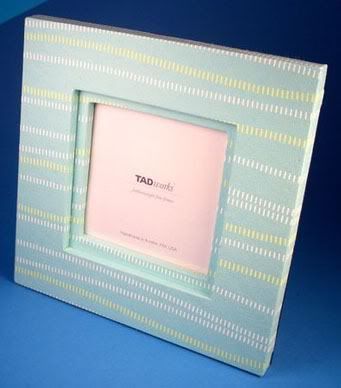 This lovely pale blue frame is by tadworks, and I love the colours! Her shop has several more photo frames in other colours including a lovely bold "dots and lines" pattern, and she also sells "desktop companions" (I also want one of these for my desk) and cute phone charms, lots of little things to compliment your things.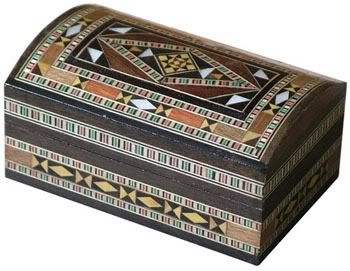 This stunning jewellery box comes straight from Mosabox, their shop has a wide selection carved boxes with mosaic decoration, as well as a mirror and some lovely antique bits as well. Judging from one of the feedback comments this seller is in Syria, but they state in their listings that they ship via DHL, so you won't need to wait for months until your item reaches you.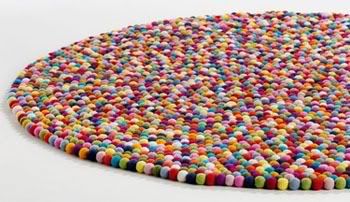 And finally you need something nice to go on your carpet to brighten up the floor. This fantastically coloured rug is made from a huge selection of felt balls! The creator, Krita, has a variety of felt things, including loose felt balls for your own projects!

And there we have my bedroom wishlist! On Sunday I will probably be moving on to the bathroom. Or a study. I haven't quite decided yet XD See you then!